Essex County Recycling Center Information:
Hiltz Waste Disposal also owns and operates the Essex County Recycling Center(ECRC). Located adjacent to our office, the ECRC is fully licensed by the Commonwealth of Mass to accept residential recycling materials, building materials/demolition, and also state waste ban items. For pricing or questions regarding this service please call (978) 283-3335 or email us at: [email protected]
Essex County Recycling Center hours:
Monday – Friday • 7:00 AM – 3:15 PM
Residential/Commercial Drop-off
We accept various materials at our recycling center. This includes all metal, paper, cardboard, plastic, tin and glass products. Please review the list of accepted materials for pricing and acceptability.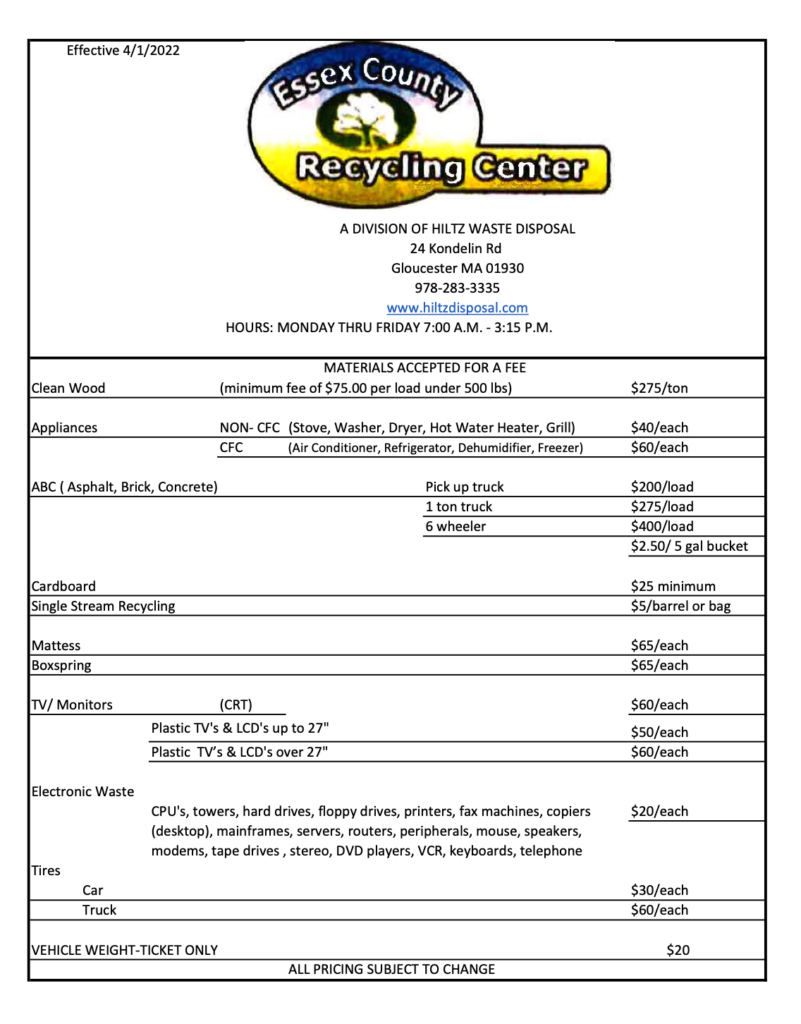 Construction/Wood Drop-off
We accept all construction/demolition/wood debris. Customers weigh in on our certified truck scale and pay the fee based on the actual weight of the load. Rates are subject to change.
Waste Ban Items
We accept most Massachusetts Waste Ban items for a fee. Acceptable materials include wood/construction debris, appliances, televisions, computer monitors, e-waste, and light bulbs just to name a few.